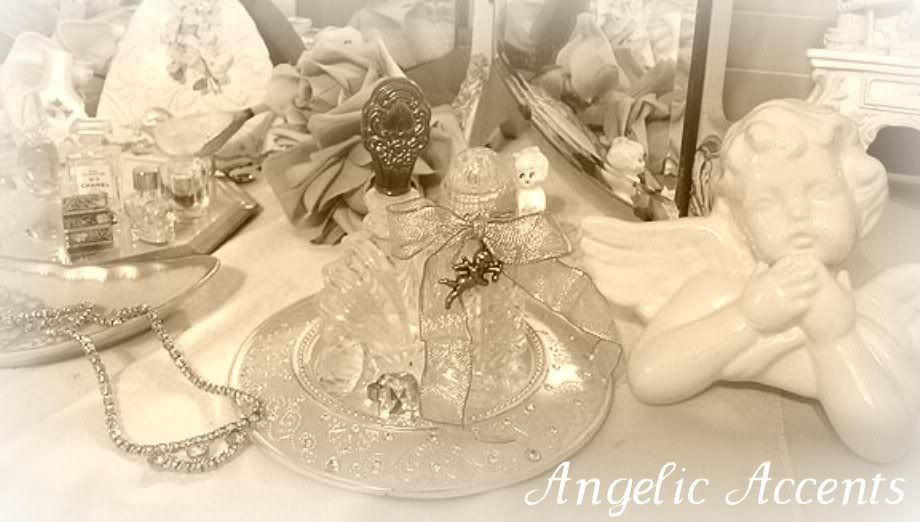 Time for another

WHITE WEDNESDAY

post!
This is truly becoming quite addicting!
Please stop by

Kathleen

at

Faded Charm's

blog to see more
white beauty and a list of all of today's participants.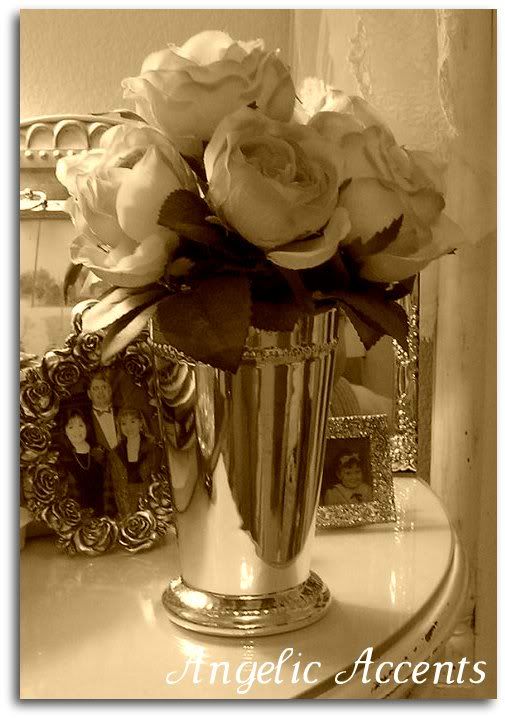 Today I'm sharing some photos of our shabby white bedroom.
Any true GRITS (Girl Raised in the South) will have a
Silver Mint Julep Cup!
Mine is filled with roses on my nightstand.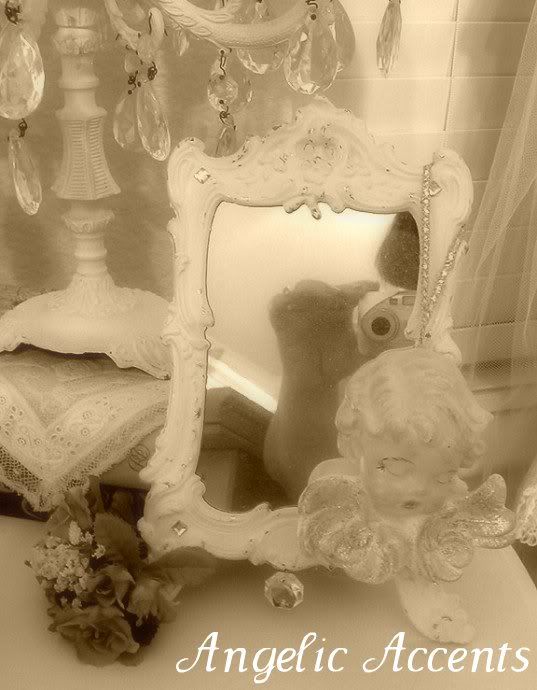 I adore mirrors (BIG surprise) and also love the vintage cherubs when I can find them.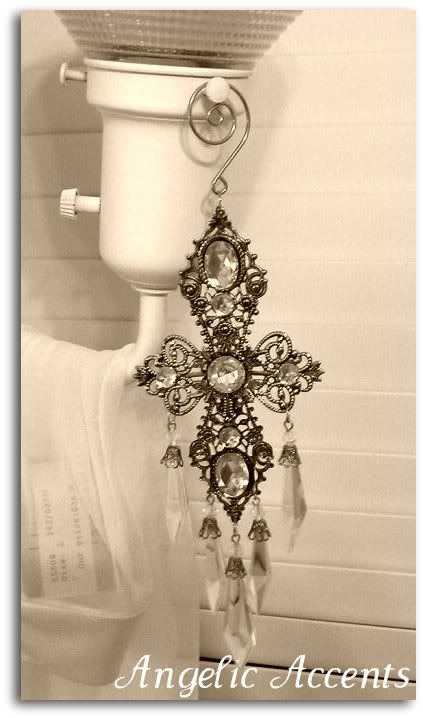 Daughter gave me this pretty silver and crystal cross sun catcher.
It hangs from a vintage white floor lamp that I refinished.
A white wedding cape is draped across the arm.
Big Hugs,