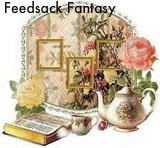 My dear friend, Marydon of
Blushing ROSE
is offering a wonderful

CSN GIVEAWAY

at her beautiful blog

here.
An awesome $45 store giveaway!
It is always fun to browse CSN ~ they have terrific items and great prices!
And the trip over to sweet Marydon's blog is worth it just to read all her inspirational thoughts on her right sidebar!
You will be blessed!
Hurry over ~ the giveaway ends midnight, Jan. 8th!
AND my new friend and kindred spirit, Lorene of

The Gilded Cherub

, is also offering a unique giveaway at her blog

here

! She is offering a 1st, 2nd, and 3rd place winner so hurry over and sign up !

Winners announced Jan. 18th!
Her giveaway gifts are SURPRISES that are sure to delight!
A very sweet and dear longtime friend of mine is also having a terrific giveaway!
Amy of

Four Sisters in a Cottage

is having her
Annual Valentine's Giveaway
2 winners will be announced Jan. 15th!!
Amy is always SUPER-Generous with her giveaways and these have
over 70 pieces of yumminess in each set!!
Hop over

here

NOW to enter!!
You'll be a WINNER no matter what, as each of these ladies have incredible hearts AND incredible blogs!