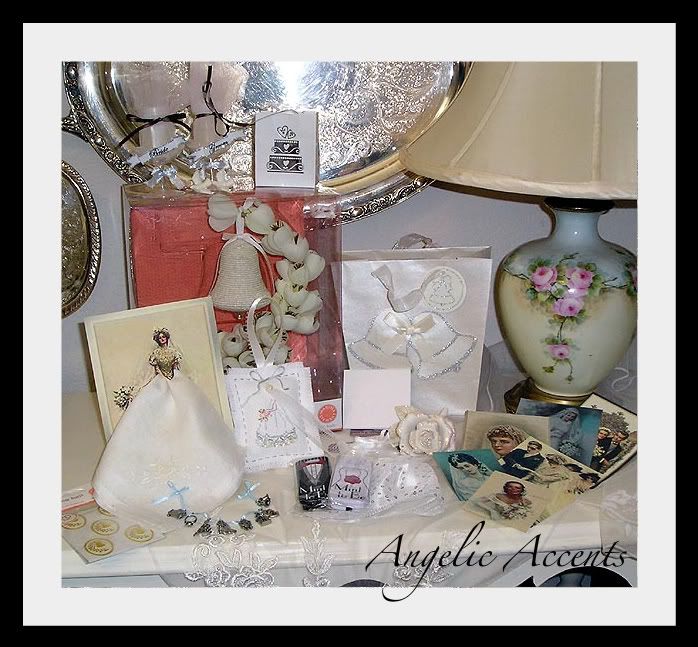 Here are a few individual pics I promised to show you of all the items I'm putting in the
WEDDING BLOG PARTY GIVEAWAY
If you missed the party just click
HERE
to visit!
A lucky visitor will receive the following items that I had such fun putting together!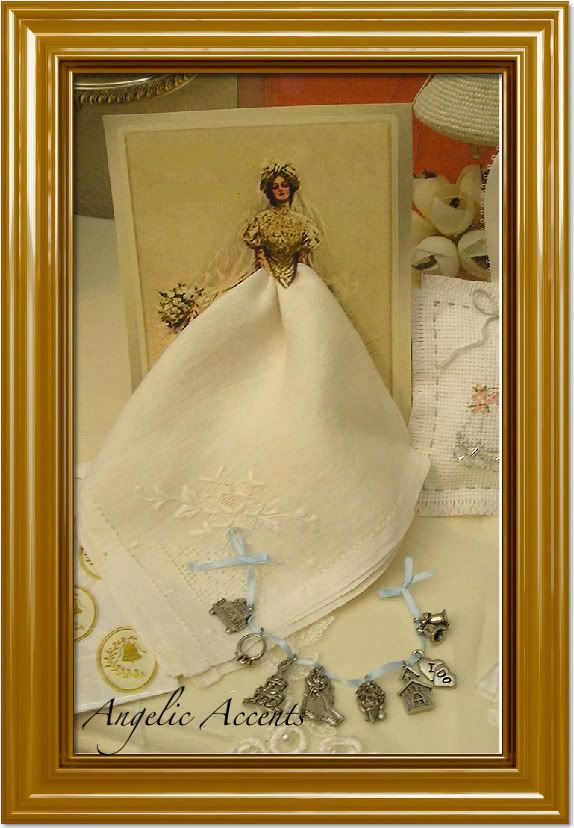 A Vintage Bride Graphic with Hanky Dress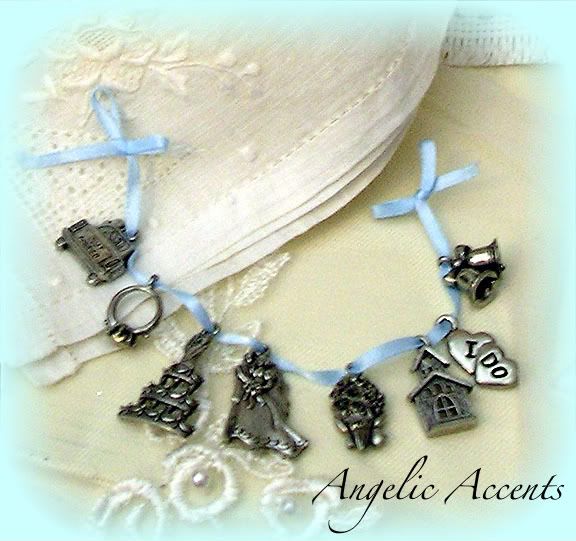 8 Wedding Themed Pewter Charms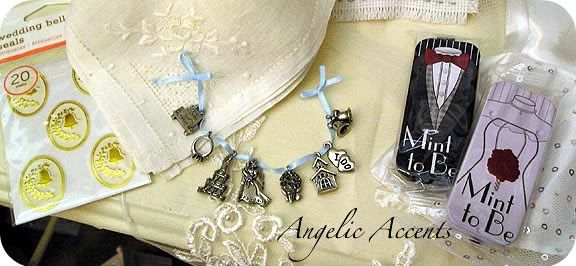 Martha Stewart Gold Wedding Bells Seals
2 Mint to Be Bride and Groom Tins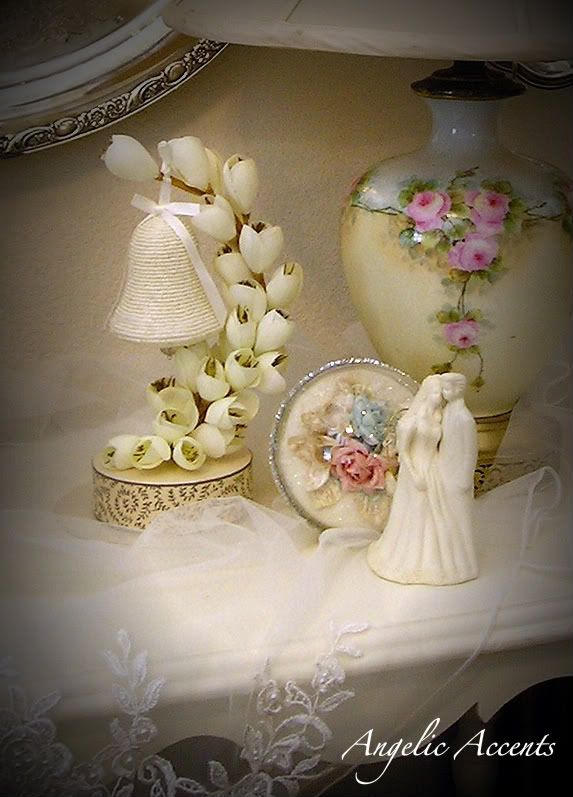 A Martha Stewart Vintage Style Beaded Wedding Bell Cake Topper in Box
(Just like mine pictured, above left)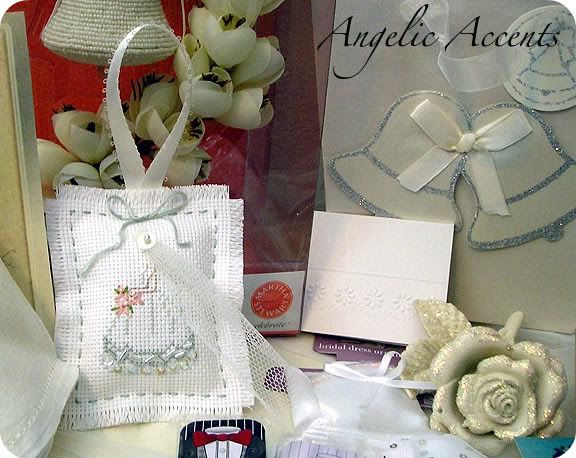 A Bridal Gown Ornament/Decoration
White Eyelet Post It Notes
Glittered Rose
Vintage Style Wedding Bells Gift Sack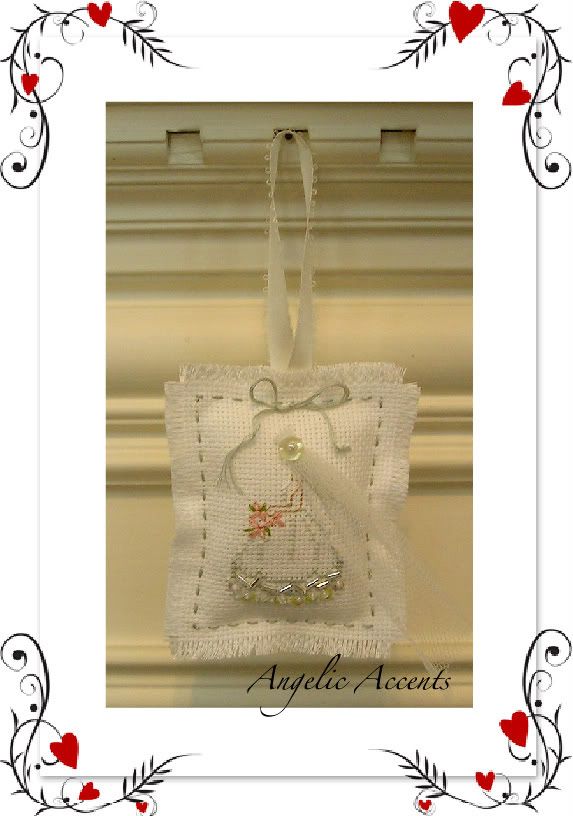 Cross-Stitch Bridal Gown Profile
designed by me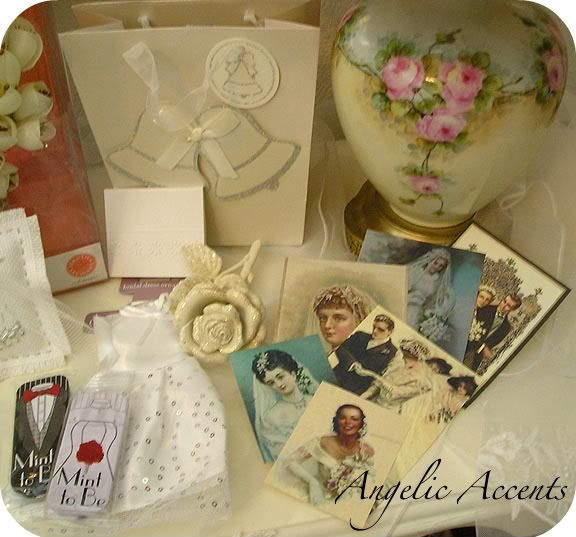 Assorted Copies of Vintage Brides and Couples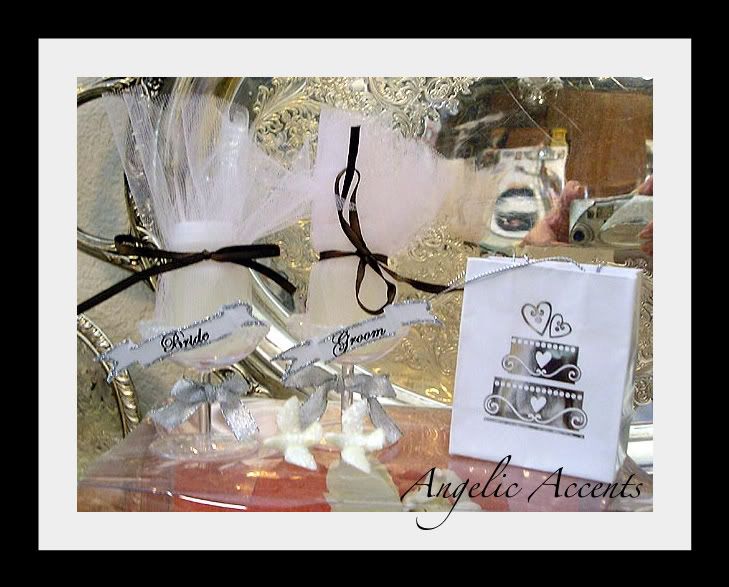 2 Small Glittered Love Doves
Bride and Groom Glittered Champaigne Glasses
2 Bottles of Bubbles
Mini Wedding Cake Gift Sack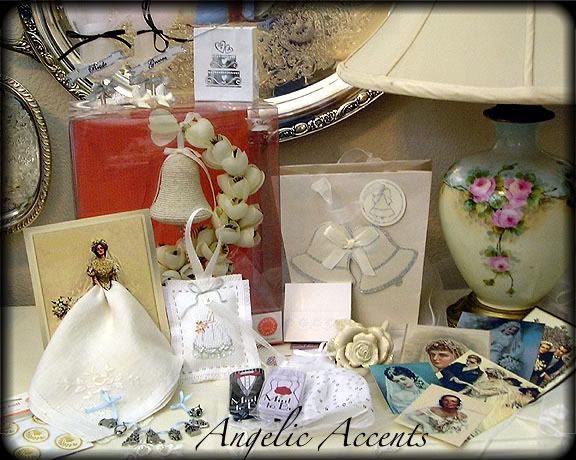 I've had such a wonderful time visiting everyone's wedding posts and will be going back and pouring over them again and again to get my "wedding fix"!
A very special thanks to all my sweet friends who shared their collections, their wedding photos, their hearts, some laughs, some tears, and some dreams with us all.
This has been such a nice way to meet new friends, visit old friends, and all share our love of weddings and all things romantic!
I'll be announcing the giveaway winner of all the items above on Tuesday!!
Big Hugs,