Please join our sweet hostess, Katheleen of

Faded Charm

for all of this week's WHITE WEDNESDAY participants.
Beautiful chandeliers in one of my favorite shops to take granddaughter shopping ~ you know you have to start them young to appreciate the finer things in life! :0)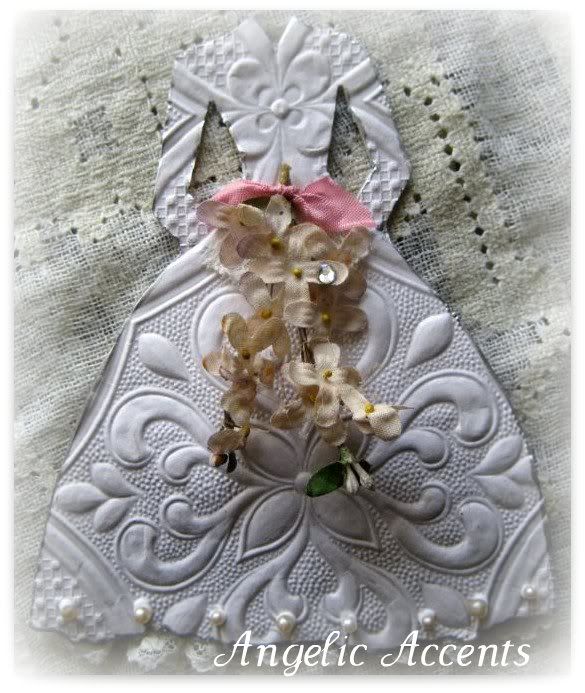 My anaglyptic wallpaper wedding gown gifted to me by
Karla of Karla's Cottage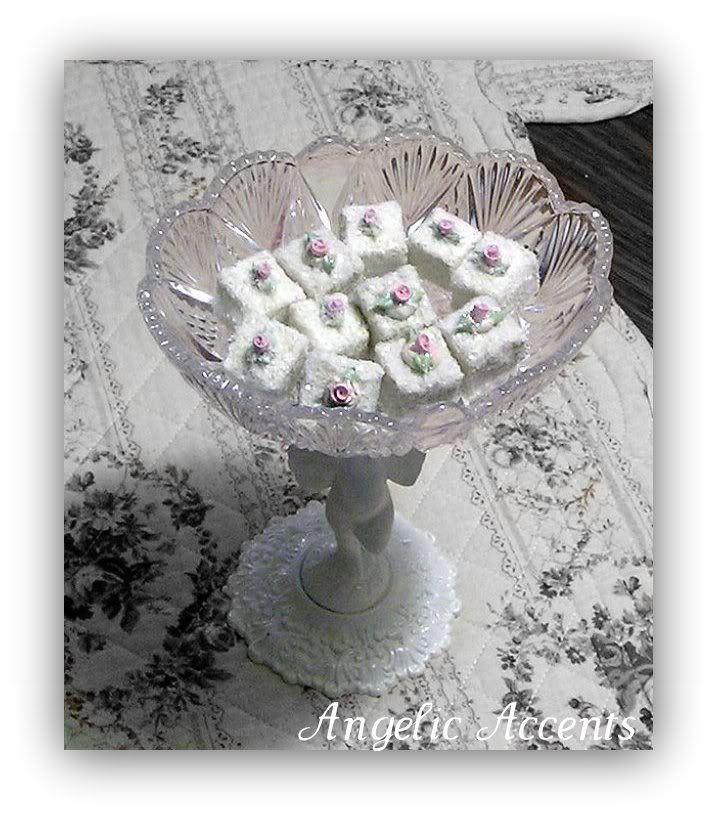 Glittery faux sugar cubes at my mother's house
Please visit all the other wonderful WHITE WEDNESDAY girls
and come back later this evening when I'll be announcing my
WEDDING BLOG PARTY GIVEAWAY WINNER!
Big Hugs,